Meals
Our Dining Hall is located within walking distance of both the lodge and cabins. The Hall boasts many full trophy mounts to ignite your dreams! We also have a pool table and a large screen TV for our hunters to relax after the hunt.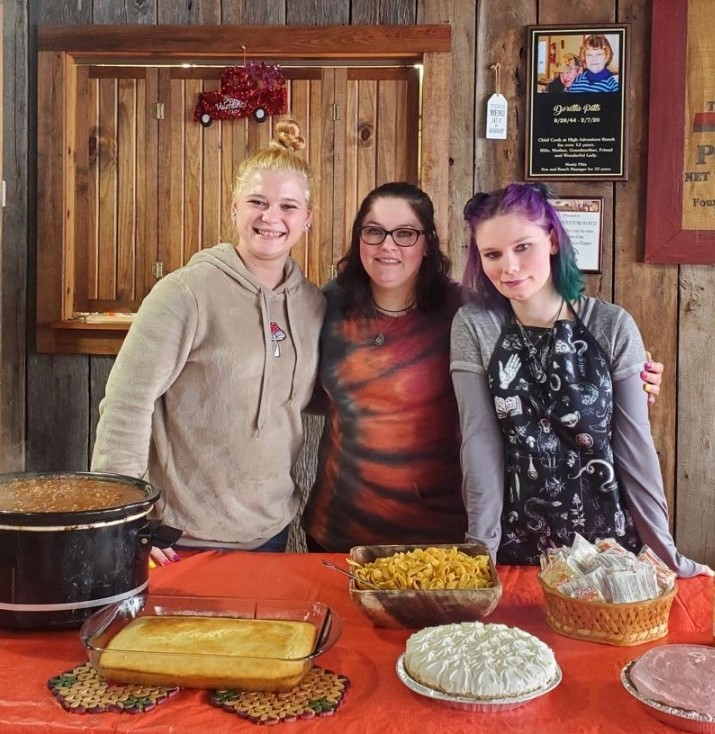 Our cooks, Jacki, Vanessa, and Autumn, are here to greet you with a smile and serve you a hot meal after an exciting day of hunting! Many of our delicious meals include a variety of wild game animals. Some of our specialties include: Wild Boar breakfast sausage, Buffalo chili, Wild Hog pork loin, meatloaf from Red Stag or Elk, and an Exotic Deer roast. There will also be an array of side dishes to compliment the main course.
To top off a delicious dinner, our homemade apple or cherry pie will melt in your mouth. If pie isn't your thing, we also offer freshly baked cookies and cakes at times. If you're lucky you might be able to convince one of our cooks to throw some ice cream on top!

One thing's for sure is that you won't go into the woods or to bed hungry!