High Adventure Ranch Newsletter - March 2014
Special Announcement!!!
We have updated our main website. With this update it makes it more Mobile friendly for you to use!
CLICK HERE to try it out!
Freedom Hunters
Hosted 4 Wounded Warriors from Ft. Leonard Wood to High Adventure Ranch
Every year High Adventure Ranch teams up with an organization to support our wounded service members. This year we teamed up with Freedom Hunters which is a nationwide 100% volunteer and non-profit organization that sends our wounded service members and their family members on no cost outdoor adventures .
On January 15, 2014, Rachel Cazier and her husband, Lee Cain, Randy Hargis and his wife, Travis Radtke and Joseph Cheek arrived at High Adventure Ranch to test their abilities tracking and taking a Wild Boar.
Below are comments and a picture from SFC Randy Hargis about his experience at High Adventure Ranch.
I am writing today to tell you a little about myself and the hunt that High Adventure Ranch and Freedom Hunters hosted for myself and three other wounded soldiers and our families. I was wounded in Afghanistan on 19 Oct. 2012. I sustained multiple injuries to all extremities to include 2 herniated cervical discs, also right arm ulna break with sensory nerve severed an ulna nerve laceration and the list goes on. This was done by an IED (Improvised Explosive Device). I first thought that I would never be able to get outdoors again and hunt or fish, but through much physical therapy and hardheadedness, I pushed myself to be able to continue to do what I love and get out and be one with nature.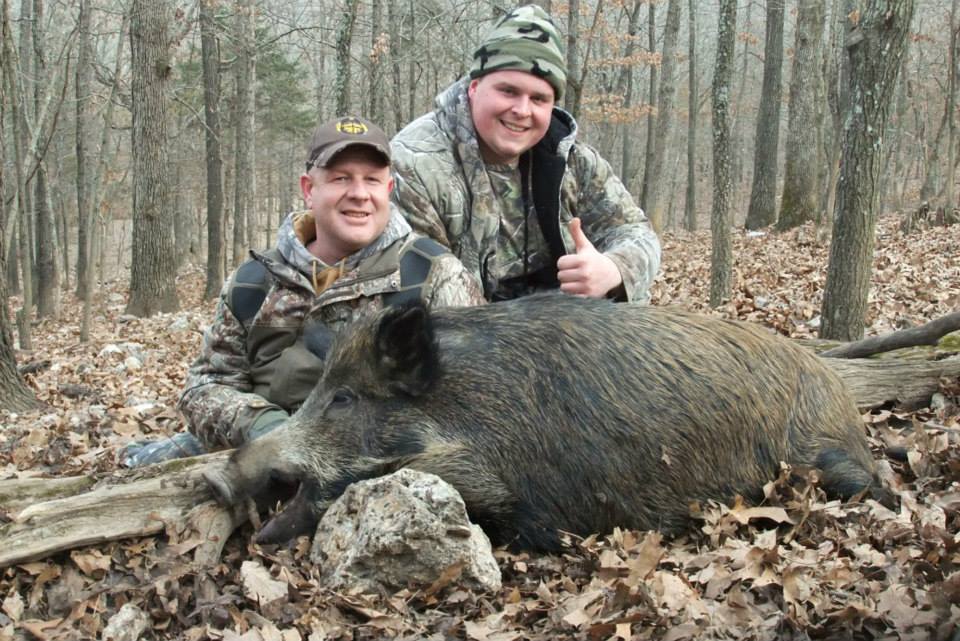 I am an avid outdoorsman and enjoy any opportunity to be out with nature. I feel this helps with the healing process. When I got the call and the invite to go on this wild boar hunt I was excited because it was for me and my family. I believe they need to take a break from the everyday stresses of my injuries because it puts a toll on them as well. I was able to harvest a very large boar thanks to Freedom Hunters and High Adventure Ranch. My wife and I enjoyed our time on the Ranch together. She also extends her gratitude for such a peaceful and relaxing time and not to mention the meals were outstanding. They have a wonderful cook at High Adventure Ranch. I would like to thank everyone who had a hand in this opportunity and recommend both of the organizations to anyone!
SFC Randy Hargis
Freedom Hunters' mission is to salute the noble work of our courageous men and women of our Armed Forces. Freedom Hunters reflects the outdoor communities appreciation to our troops by taking select active duty and combat veterans, families of fallen heroes, children of the deployed, as well as those wounded or injured on outdoor adventures. Freedom Hunters mission is empowered by generous support of many: sportsmen, conservation groups, state agencies, outfitters, corporations and land owners.
If you would like to learn more about Freedom Hunters, including how you can help honor our nation's heroes, visit their website at: www.freedomhunters.org or e-mail them at: info@freedomhunters.org
Another great year for Elk Hunts in 2013!
At High Adventure Ranch we continually fill our hunters tags. If you are tired of applying year after year for one of the elusive Western State tags - call us!
Every year hunters at High Adventure Ranch go home with Trophy Elk like these taken in 2013. At High Adventure Ranch we issue the license to our clients when they arrive. There are no application fees, no waiting to hear back in the mail from the State.
The only Elk hunters that we had to turn away last year were the one's who waited until the last minute to book. Currently, we are around 40% booked for this Fall / Winter. Booking your Elk hunt now locks in the dates and the pricing. Best of all our packages come with a NO GAME - NO PAY policy.
1-877-858-3481 CLICK HERE to visit our Rocky Mountain Elk website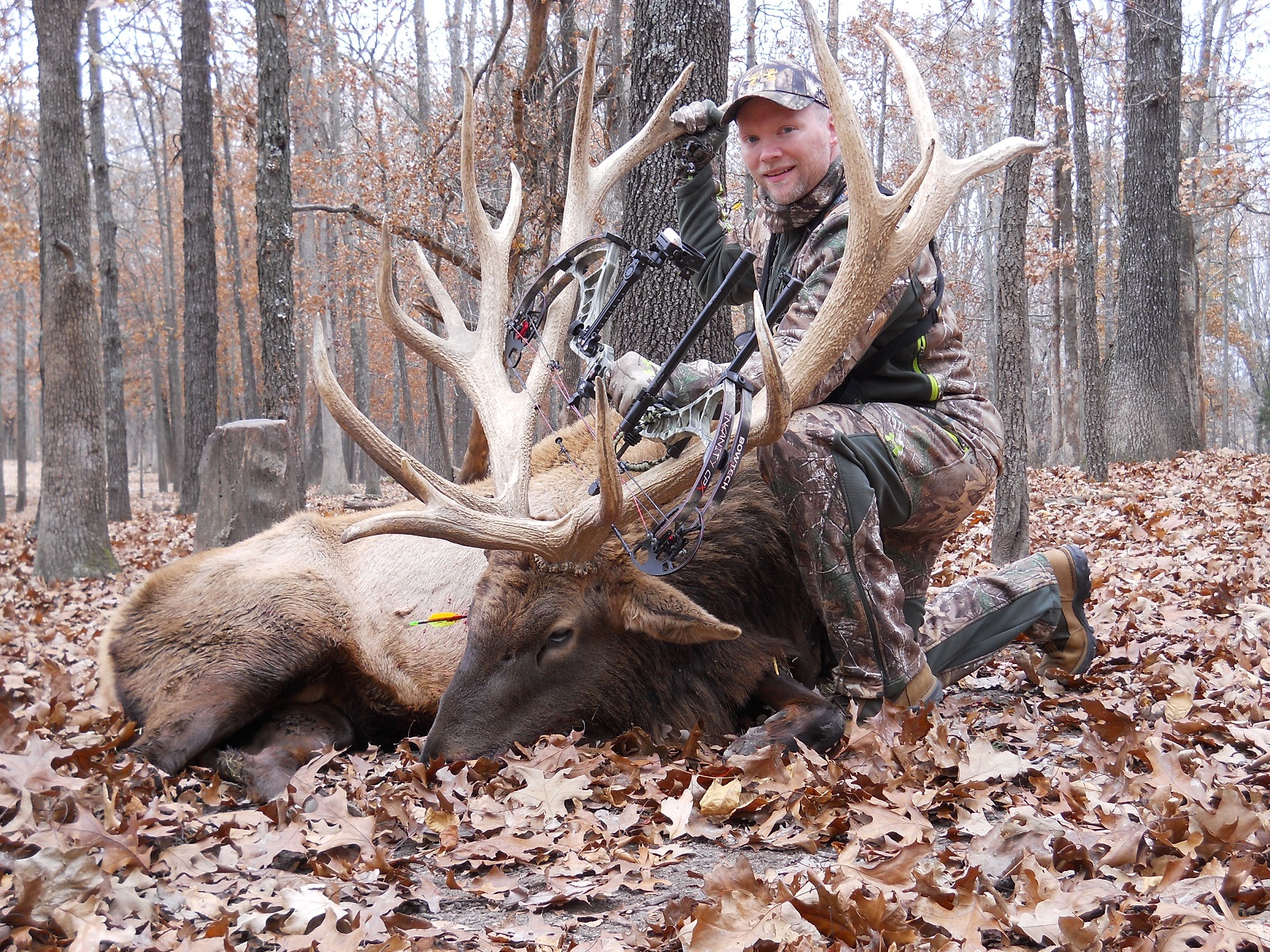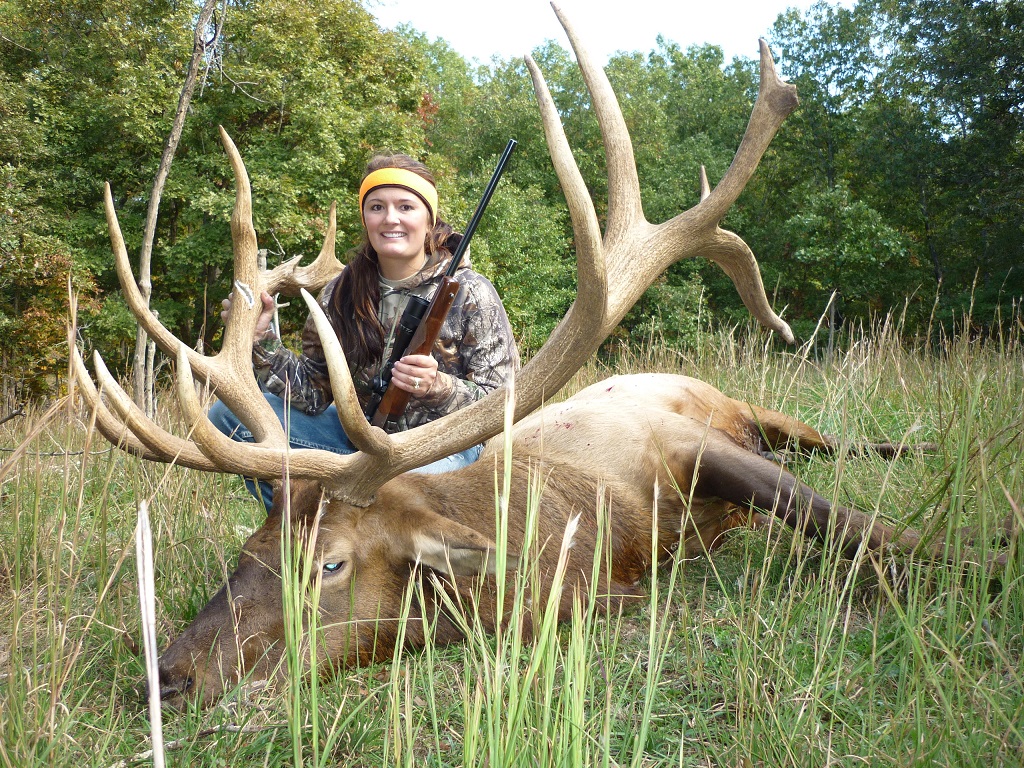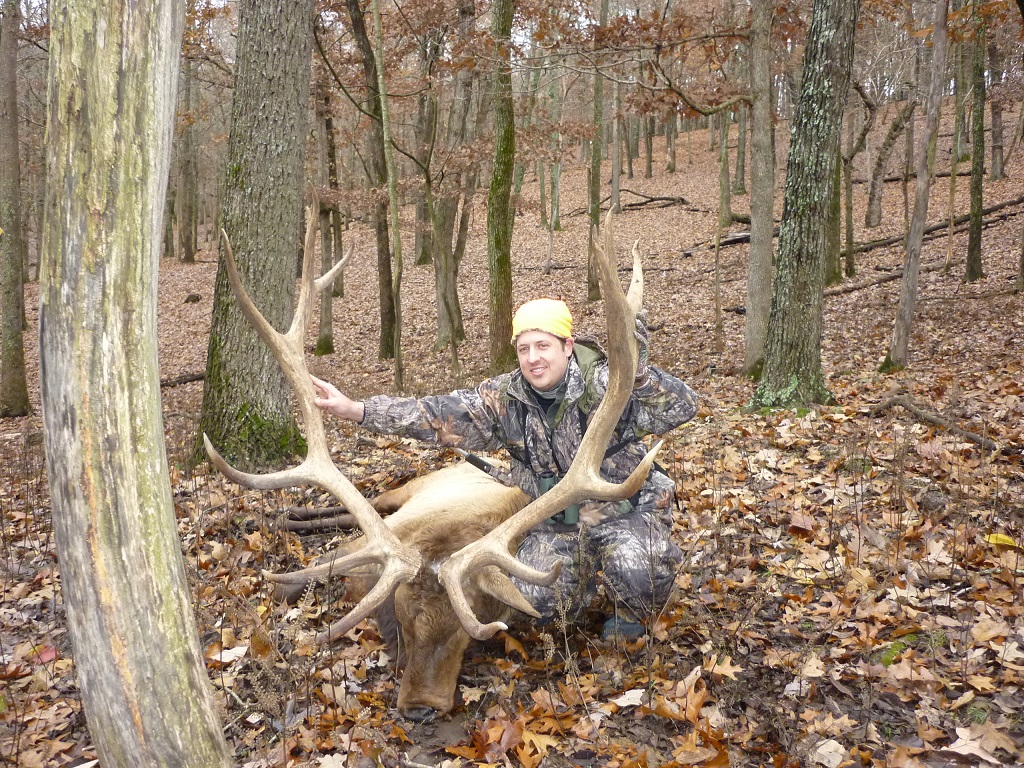 Wild Boar & Ram Hunts
For the next few months our Wild Boar and Ram Packages keep us busy.
Our Ram Packages start at $795 for either a Barbarossa, Corsican, or 5/8 Mouflon Ram with a curl to the bottom of the eye. This package includes 2 nights lodging, meals, guide fee, license and full meat processing.
Our Wild Boar packages start at $895 for one up to 300 pounds. Similar to the Ram package it includes 2 nights lodging and meals, guide fee, license and meals and full meat processing.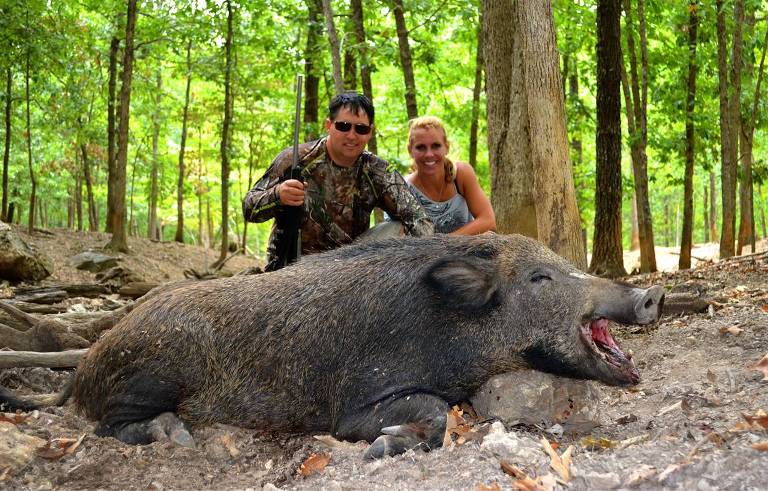 For more information on the Boar packages CLICK HERE to visit our Wild Boar Website
or call us at 1-877-858-3481
Customer Comments
January 2014
We hunted Wild Boar last weekend and we had an awesome time. It was truly a good hunt, more than we had expected. You cabins were great as were your guides. We had Justin and he was very polite as were your other guys. And your cook Doretta is a wonderful lady. We can't say enough about her. Thank you all very much and tell everyone at the Ranch that we had a wonderful time and we can't wait to come back.
Jon & Stephanie Lewis - Missouri
The Bison was taken at approximately 50 yards with one shot placed behind the front shoulder from a 475 Linebaugh revolver built by Mr. John Linebaugh in Cody, WY. The slug exited the offside and the bison was down within a few steps. Justin was our guide and has always done an incredible job helping make the trips to the Ranch fun and successful outings. The entire operation is first class from Mrs. D's cooking to the processing of the meat when the hunt is over. We always look forward to our trips to Cook Station, Missouri to visit Monty and the rest of the crew! Thanks for another great memory and we look forward to many more trips in the future!
Glenn Swaggart - Kansas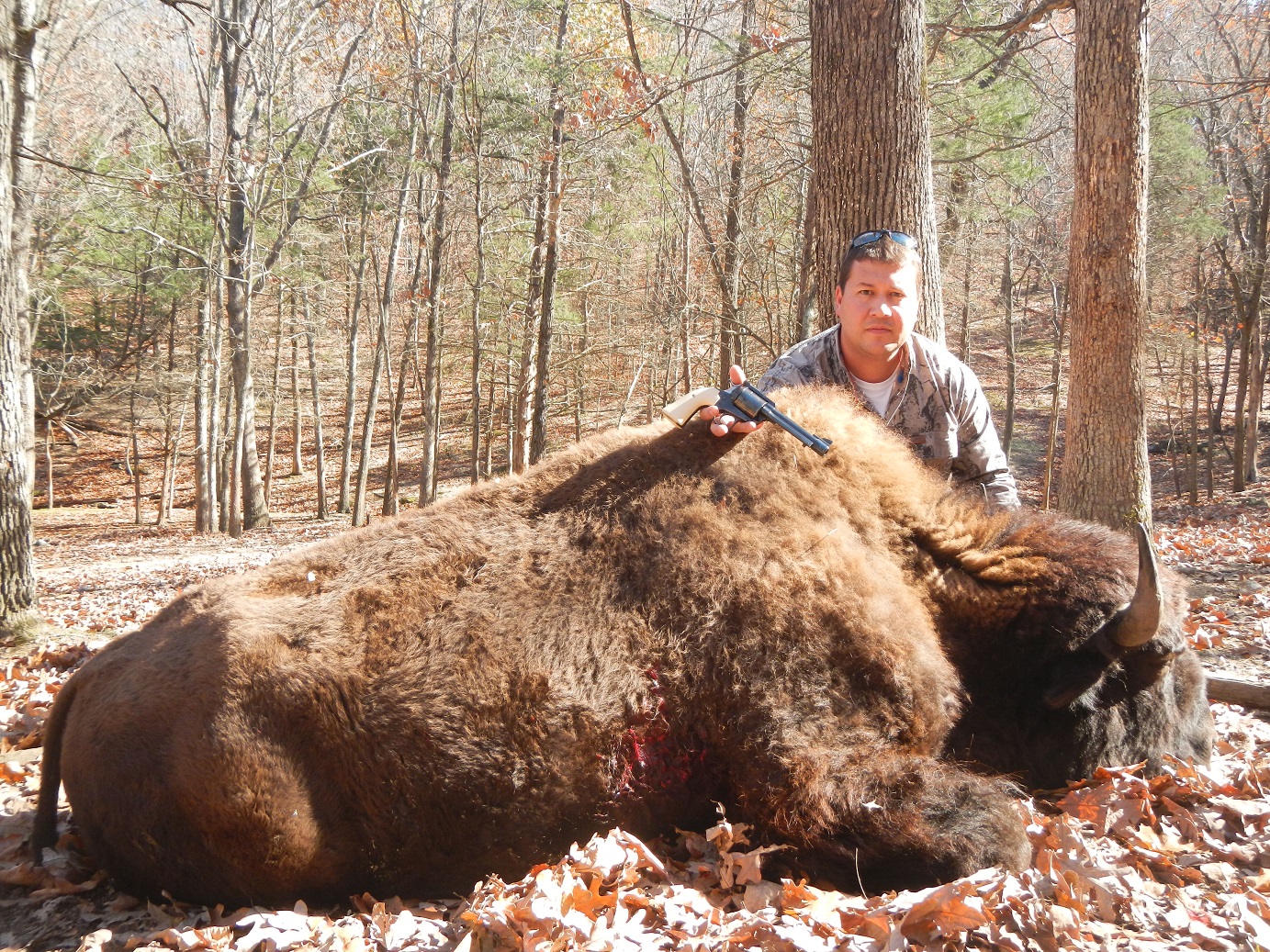 To view more of our Customer Comments and Testimonials CLICK HERE