High Adventure Ranch Newsletter - April 2014
Now is the time to book your Fall hunt
Every year we book up almost every date from September through December. So if you know when you want to come and want to reserve a private cabin for your group, call us now!

Our Whitetail Deer packages start at just $1,495.00 for an eight point buck up to a 119 SCI score. This package includes your lodging & meals, guide fee, license and if booked before April 30th, we will process the meat for FREE! Best of all is we have Whitetail Bucks of all sizes waiting for you!

f you have been thinking of going to New Zealand for Red Stag - Why? Our Red Stag packages start at $3,895.00 for one up to a 260 SCI score. This is less than your airfare and best of all you get to take all that wonderful venison home with you. And if you are looking for Gold Medal Stag, we have them as well.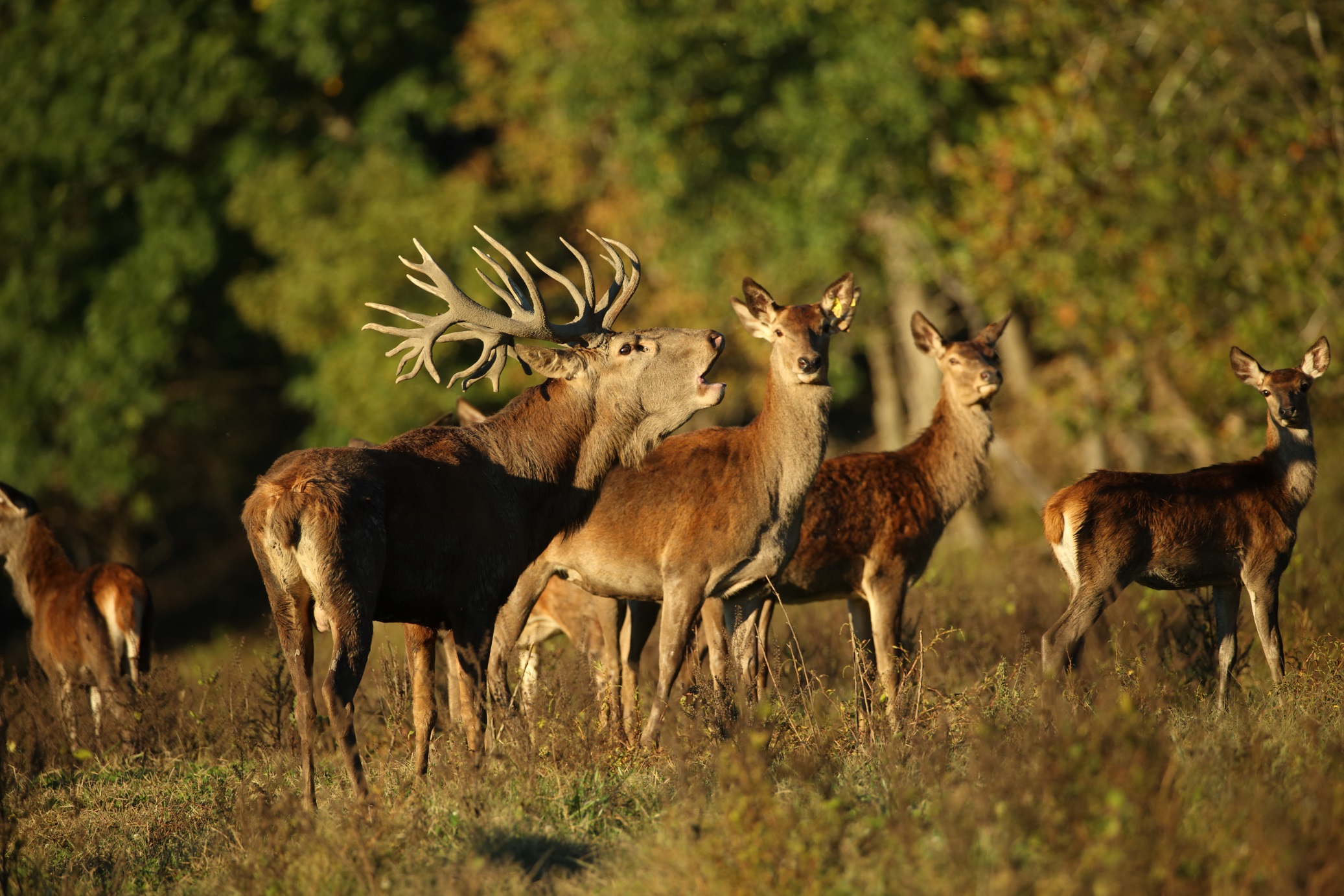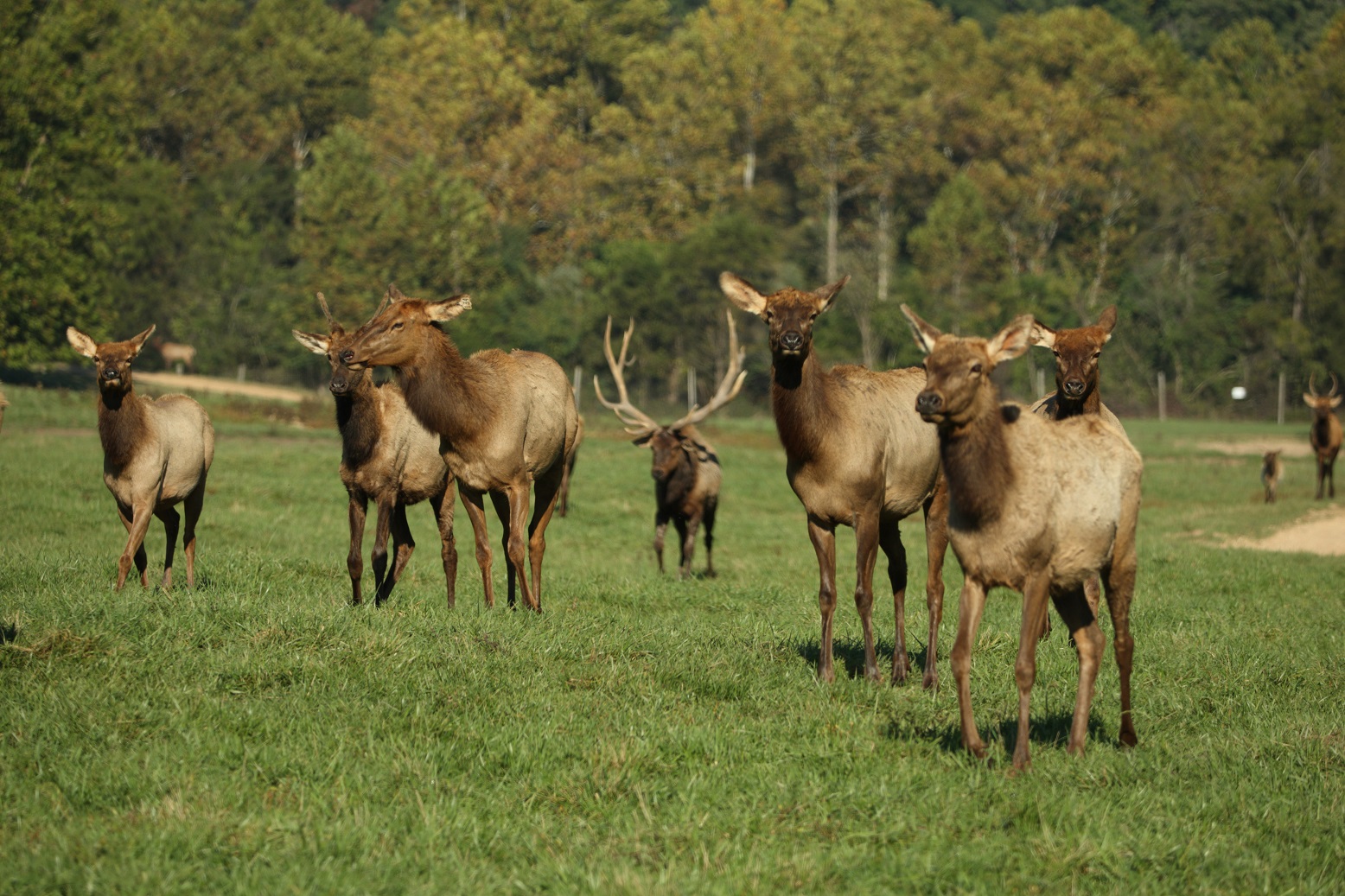 Not sure if you want a Red Stag or an Elk? We have many hunters each year that book for one and take the other. This is not an issue at High Adventure Ranch were we have large herds of both.
And for the meat hunters, we hunt the Cow Elk and Red Deer Hinds from September through the end of December each year. The Cow Elk package is just $2,295 and the Hind is $1,295.
Best of all, ALL of our packages come with a NO GAME - NO PAY POLICY
1-877-858-3481
Freedom Hunters
Part 2
High Adventure Ranch teams up with different organizations each year to support our wounded service members. This year Freedom Hunters hosted four wounded warriors from Ft. Leonard Wood to go on a Wild Boar hunt. Freedom Hunters is a nationwide 100% volunteer and non-profit organization that sends our wounded service members and their family members on no cost outdoor adventures.
SFC Travis Radtke was one of the soldiers from Ft. Leonard Wood that hunted with High Adventure Ranch in January 2014. Hopefully, his story will make all of us reading it think how can we support our troops.
I joined the Army when I was 19 in August 2001 and I do love the military good and bad. I have always wanted to be a soldier even when I was a kid playing with the plastic Army men. I have been deployed twice to Iraq and once to Egypt. I received a purple heart while serving in Iraq. I was infantry for my first deployment and loved it. Unfortunately, I had to re-class to military police, but I also enjoyed that. I consider myself an older thinking soldier and always think about the people that served before and all they sacrificed and try to hold the military standards like those great men have in the past. I had elbow and ankle surgery in the last year and I am not as fit or mobile as I once was. Being injured is not a happy affair besides the injuries it's the mental toll for me that is hardest; not being able to lead soldiers the way I once was able.
Your experience at High Adventure Ranch gave me a new energy to continue my recovery so hopefully I will be able to out run and march young soldiers again. Being able to sneak through the woods while looking for my target was very motivating for me and brought back many experiences and training that I was happy to remember. It has given me much needed motivation to continue my recovery to get back in the fight and to continue serving my country with honor and pride. Thank you so much for this opportunity, I greatly appreciated it.

SFC Travis Radtke

Freedom Hunters' mission is to salute the noble work of our courageous men and women of our Armed Forces. Freedom Hunters reflects the outdoor communities appreciation to our troops by taking select active duty and combat veterans, families of fallen heroes, children of the deployed, as well as those wounded or injured on outdoor adventures. Freedom Hunters mission is empowered by generous support of many: sportsmen, conservation groups, state agencies, outfitters, corporations and land owners.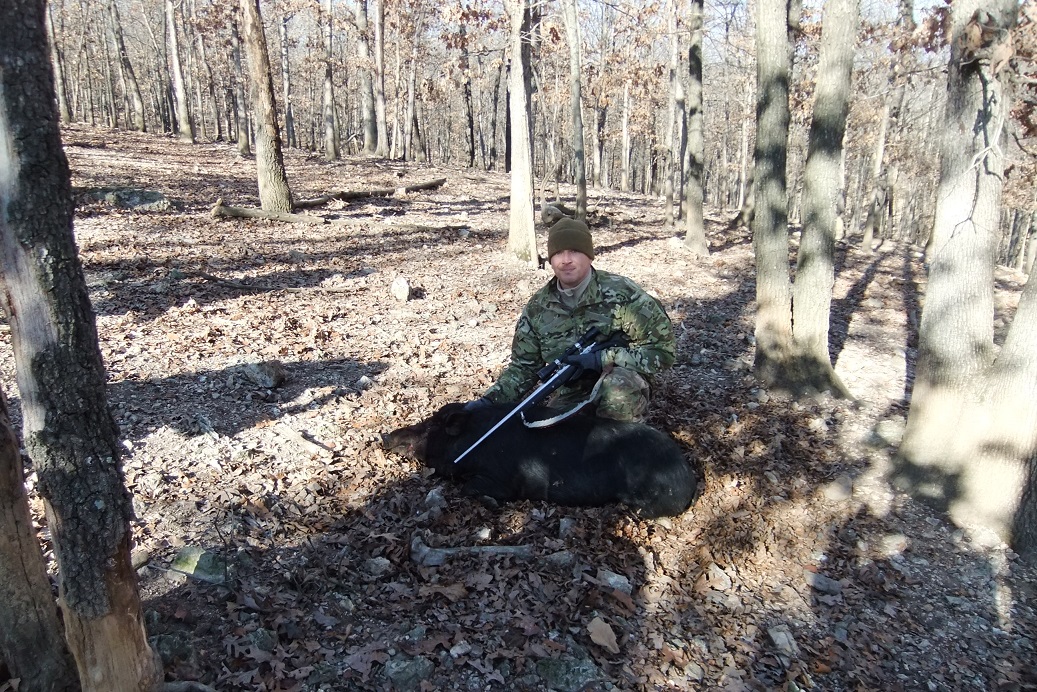 Fall Youth Special
Each year it seems that we see fewer young hunters involved in the sport of hunting.
Our Fall Youth Special (age 16 and under) is for your son, daughter, grandchildren or the boy or girl down the street. If you book any hunt priced $3,000 and up for any dates from September through December 2014 you can bring a youth with you for a Fallow Doe hunt for just $395. (Regularly $795)
This special includes their lodging, meals, guide fee and full meat processing of their Fallow Doe. Best of all, once they taste their venison they will be hooked on the sport of hunting.
Call us today!!!! 1-877-858-3481
Customer Comments
March 2014
My name is Josh Vories and it was my brother Stephen that took me out to High Adventure Ranch for my 30th birthday. As a first time hunter I was a bit nervous that I would feel out of place on a hunt. Heck, just look at me, I'm a freaking dreamsicle!
When we arrived at the ranch (which is absolutely gorgeous), the entire experience felt more like going to a family friendly apple orchard that was more leisurely and enjoyable than anything I was expecting. Everyone on the staff was genuine, kindhearted and friendly. The cook was a gem and was a pleasure to talk to not to mention made amazing meals. All this took a lot of my jitters out and made me feel really welcomed.
Our guide Jeremy was tops! There is no doubt about it, we are coming back to High Adventure Ranch and Jeremy is one of the BIG reasons why. Through his expertise and friendly nature he gave us the grand tour of the hunting grounds first, which allowed us to see amazing sights like the prize Elk with antlers the size of a tree and Red Stag! Then he took us on the hunt. Each hunt was a BLAST and we came home with more than just our prized game. We were overflowing with stories to tell of our adventures. I came to your ranch as a shy NOOB and left it a proud Hunter! Thank you.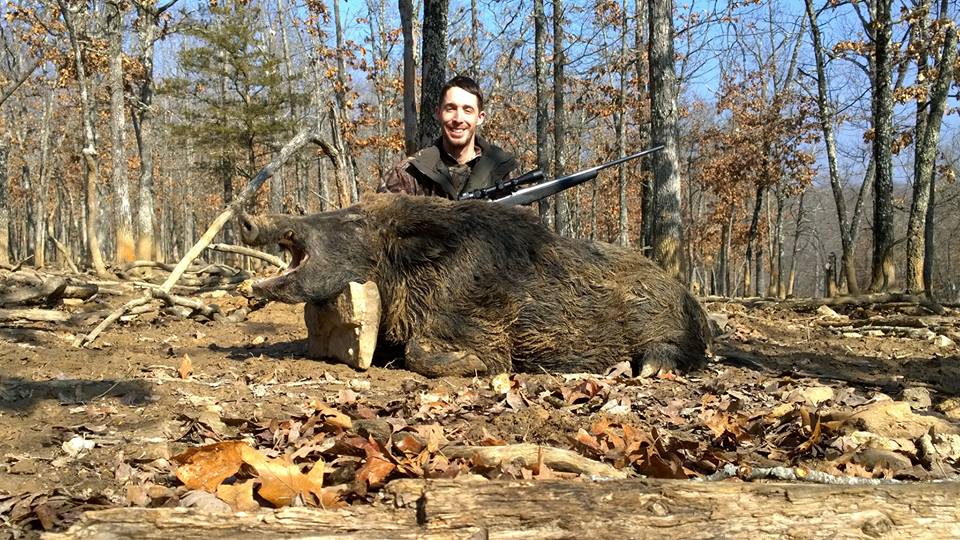 PS: My brother recently came back from Afghanistan and this honestly was one of the best bonding experiences I have ever had with him. I will always look back on this experience as a treasured moment. Thank you so much for this unbelievably awesome adventure. God Bless you and all of your staff.
Joshua Vories - Colorado
To view more of our Customer Comments and Testimonials CLICK HERE