High Adventure Ranch Newsletter - July 2016
Happy 4th of July to you from all of us at High Adventure Ranch!!!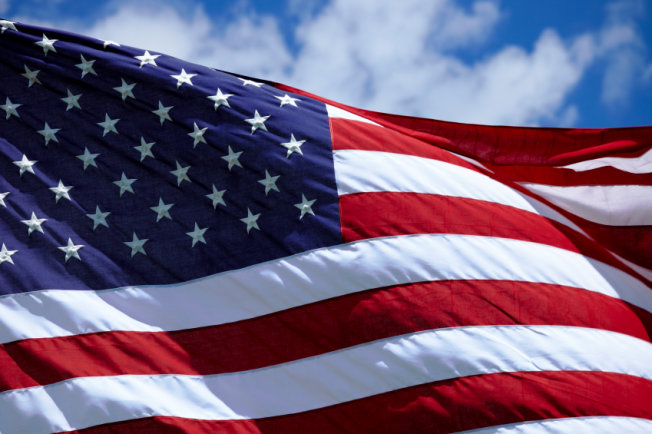 August 2016 Boar Special
We have a limited number of Razorback and Feral Boars up to 250 pounds that we are reducing the price on for August 2016 hunts only. This 3 day 2 night package is typically $995.00. However, if you and your group can come in August 2016, we have reduced the price on this package to just $750.00!!! This is a great opportunity to fill your freezer with some excellent table fare.
This package includes your lodging, meals, 1 day guide fee, license, and full processing of the meat. This package is limited, so book your hunt now! This is a great time to sharpen your shooting skills for upcoming Fall hunts. It's also a great time to do a little fishing while at our Ranch. Call us today and book your hunt!
1-877-858-3481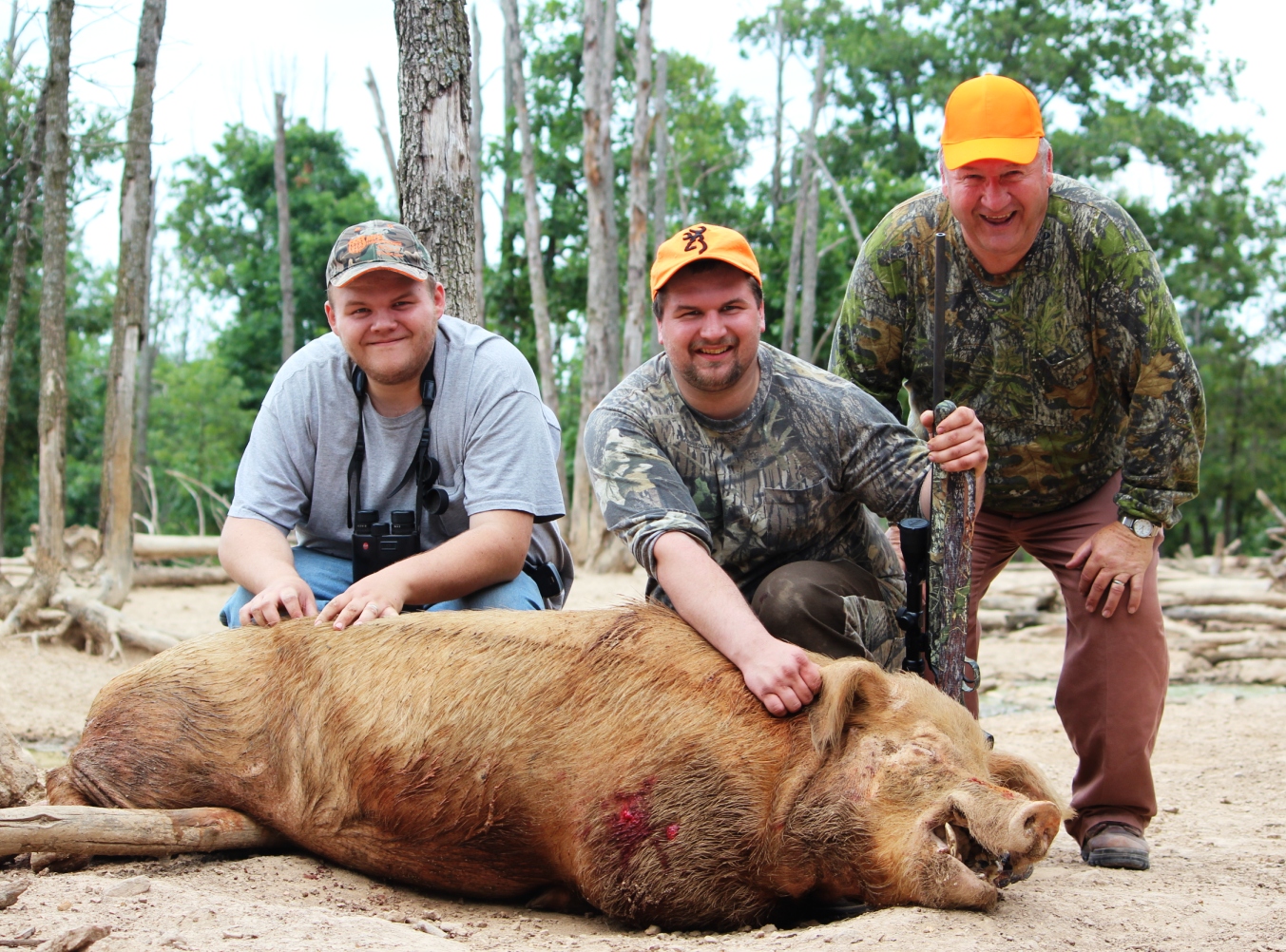 Fall Hunts at High Adventure Ranch
Our Fall hunting dates are filling up quickly. If you have not already booked a Fall hunt, now is the time to make your reservations. Whether you are looking to come in for that Whitetail Deer that you have always dreamed of...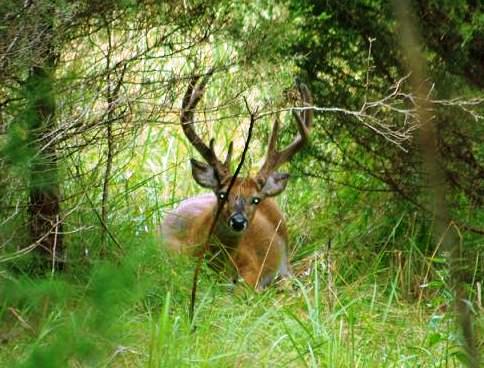 Or if you have been looking for that special Elk to hang over your fireplace, High Adventure Ranch has what you are after.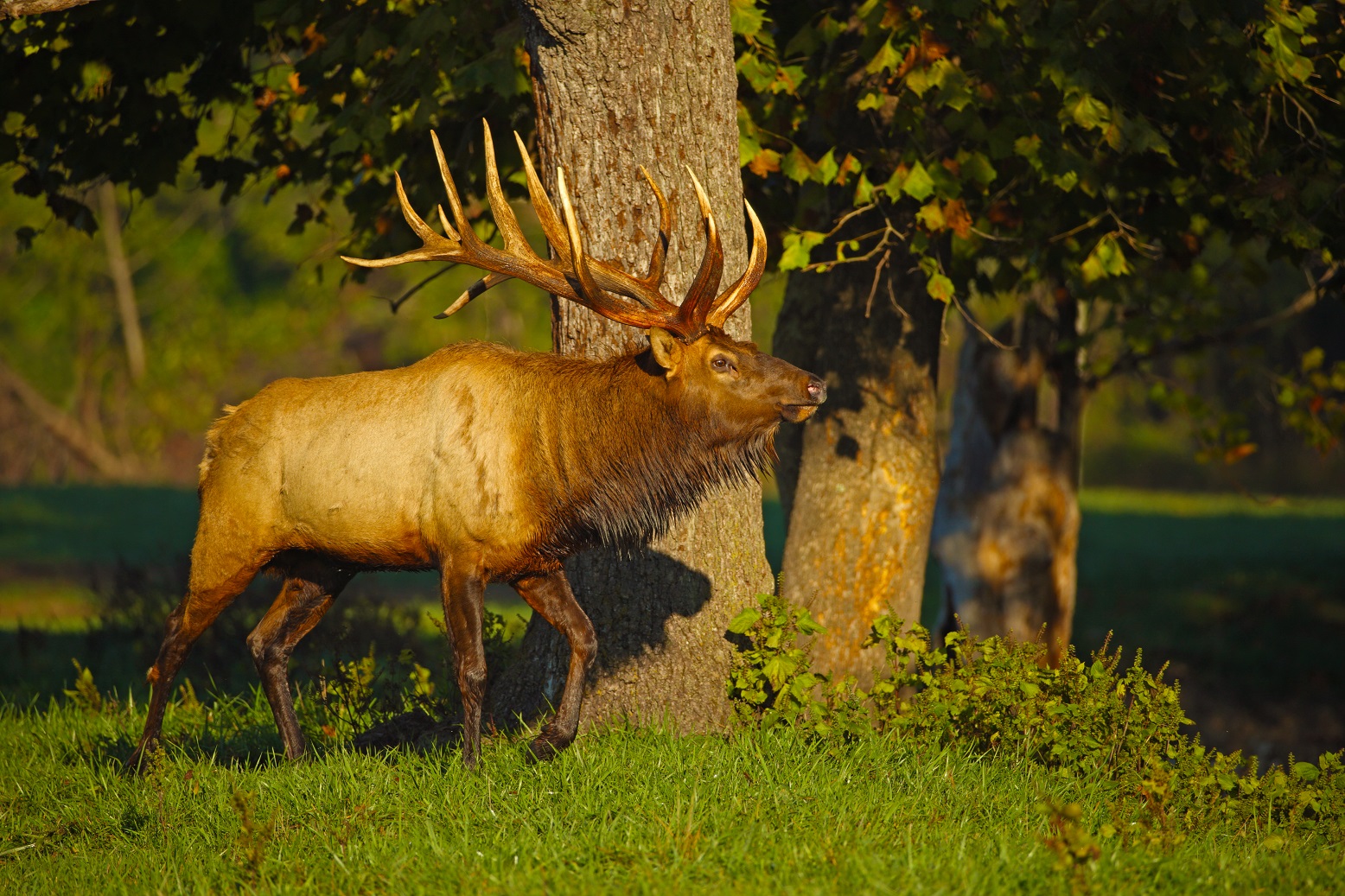 Best of all we have a NO GAME, NO PAY POLICY. So if you have spent years out west or have traveled outside the US only to come home skunked, our policy will ensure that you get the Trophy you have always wanted. Click on the link at the bottom of the page for more information!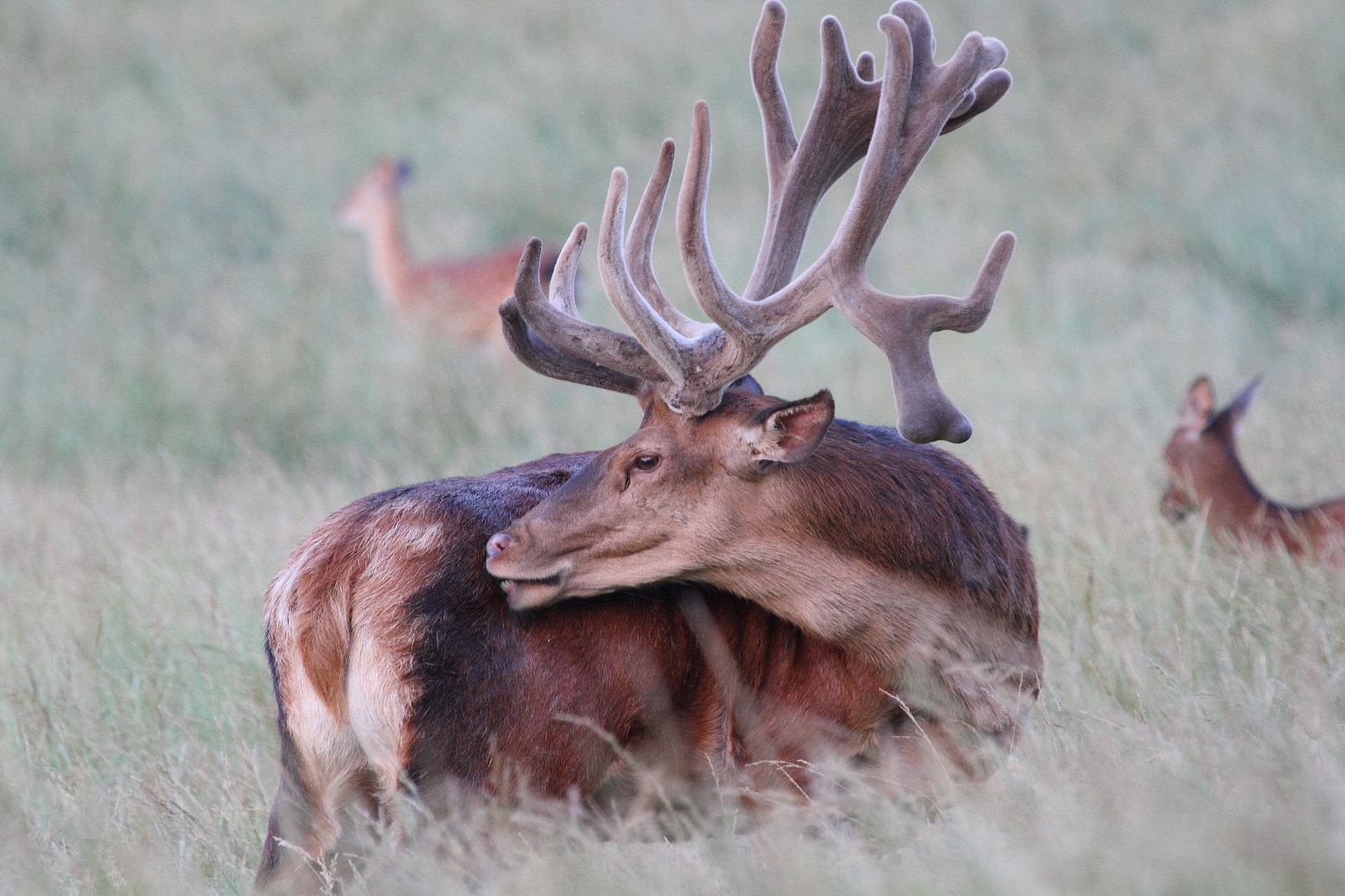 December Double Doe Special
Many hunters ask us if we are running any specials for meat packages. Well here is your opportunity...We are offering you two Does (Whitetail or Fallow Deer) for a Special Package Price of $1,295.00.
This is a great opportunity to fill your freezer with some excellent venison. This special is for a rifle hunt only in December 2016. This is a 3 day 2 night package that includes your lodging, meals, 2 day guide fee, license, and full meat processing. This is the lowest price that we have had on Doe for over 15 years.
Don't wait, BOOK NOW!!!!
1-877-858-3481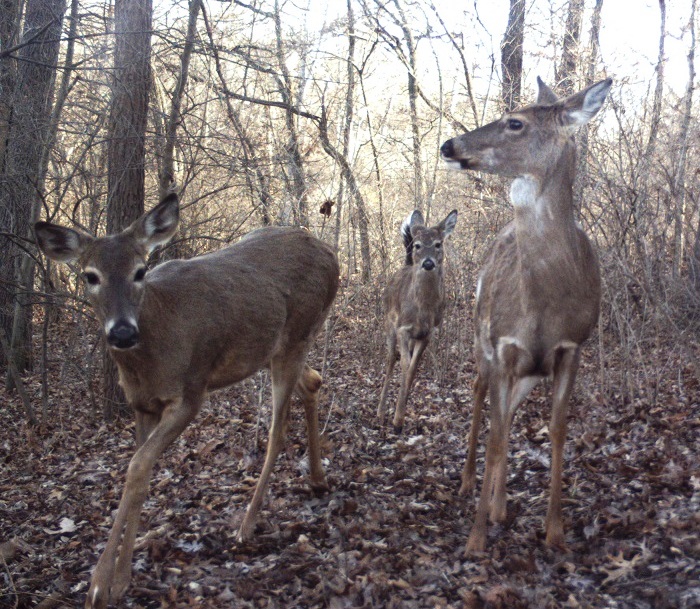 Customer Comments
Andy - "I wanted to thank you for all your help in getting our hunting trip organized/scheduled. Our daughter really enjoyed it and did manage to get a Whitetail Deer. We are looking forward to trying the meat real soon and looking forward to receiving the mount. The crew at High Adventure Ranch was very helpful & courteous and the meals were delicious.
Barb & Al A. Missouri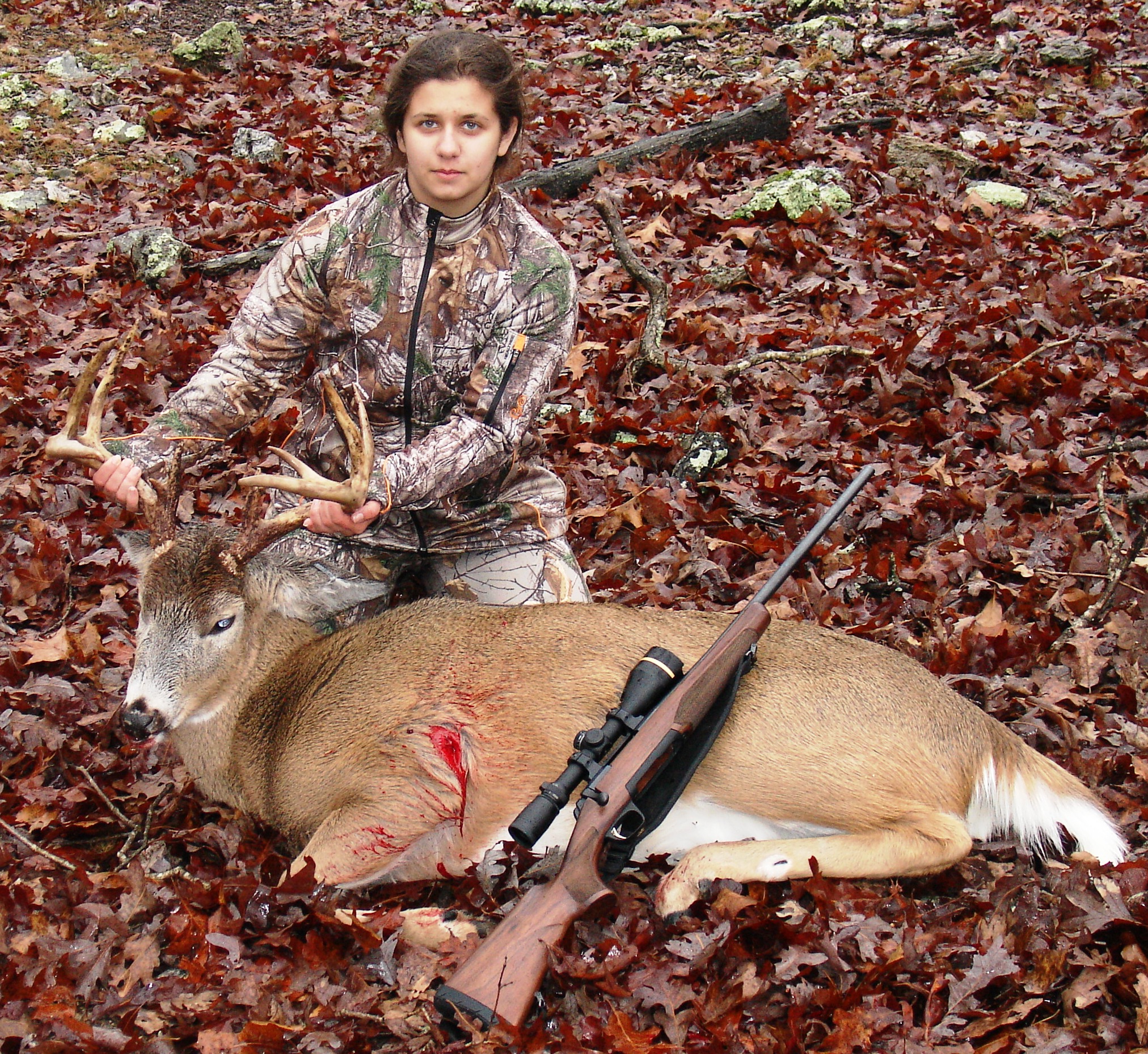 Andy - Attached is a picture of my son Will with his Boar that he got at High Adventure Ranch the week before Christmas. Thanks for a great time!
Nathan M. Illinois


Have you taken your Daughter or Son hunt recently???
CLICK HERE to view our Fall special!!!