High Adventure Ranch Newsletter - August 2015
Deer Hunts at High Adventure Ranch
Most of the Deer hunters who come to the Ranch are after the Whitetail Deer. We offer three other Deer packages that are challenging hunts and make unique mounts that you will be proud to display in your trophy room. And best of all, they are excellent table fare that you can share with your family and friends.
Fallow Deer Packages
The Fallow Deer is native to Europe and Asia. They are admired for their impressive palmated antlers. At High Adventure Ranch you will find chocolate (similar to the below picture) as well as white and spotted Fallow Deer. Our 3 day 2 night packages for a Trophy Fallow is $2,895.00. This package includes your lodging, meals, guide fee, license, and if booked by August 31, we will include FREE full processing of the meat.
Record Book Fallow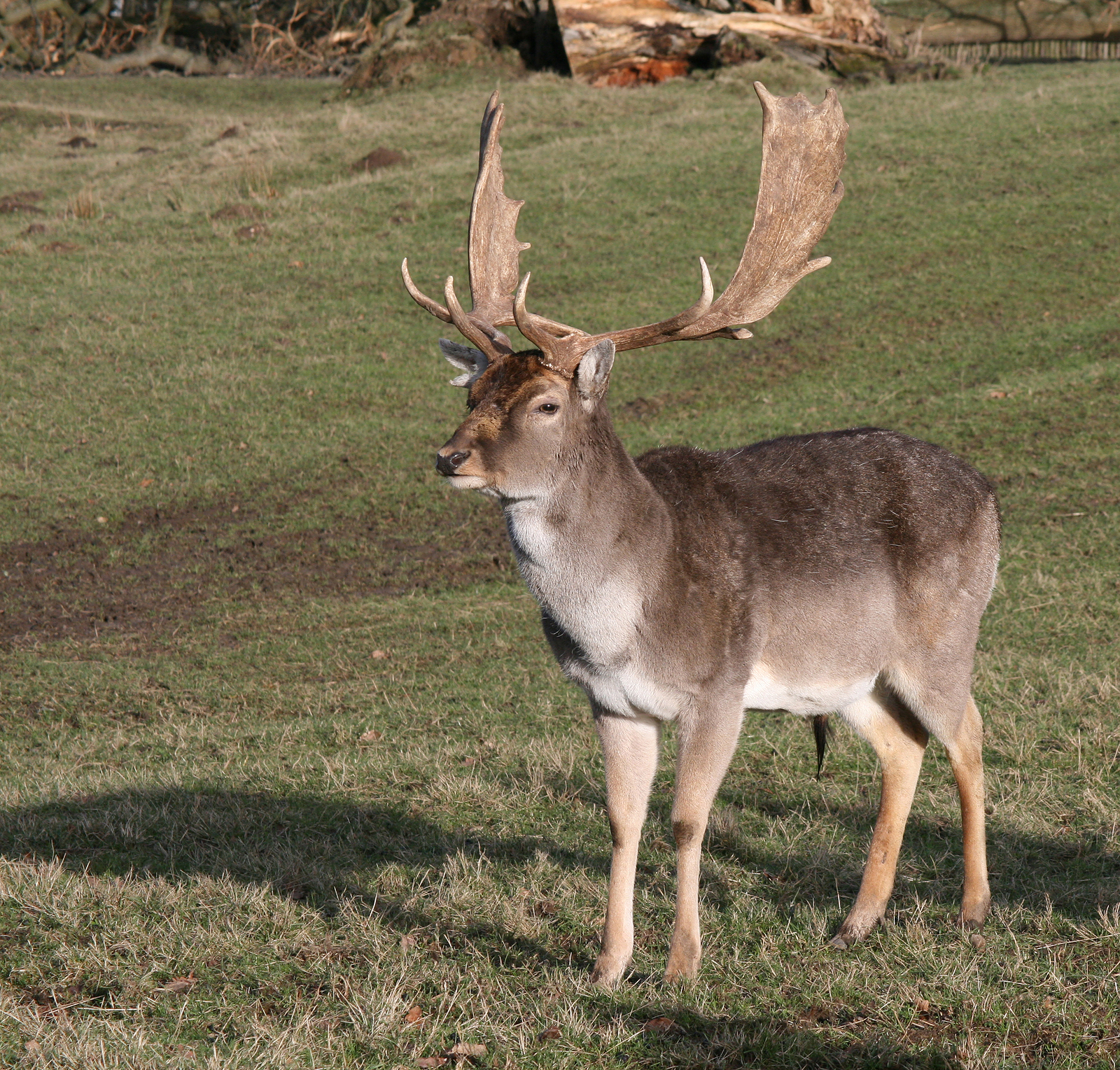 Sika Deer Packages
The Sika Deer or Japanese Deer is native to much of east Asia.They have upright antlers similar to the Elk. We hunt the Sika bucks from September through the end of February each year.These are very challenging hunts and make very impressive mounts for your game room. Our Trophy Sika Packages are $2,195.00.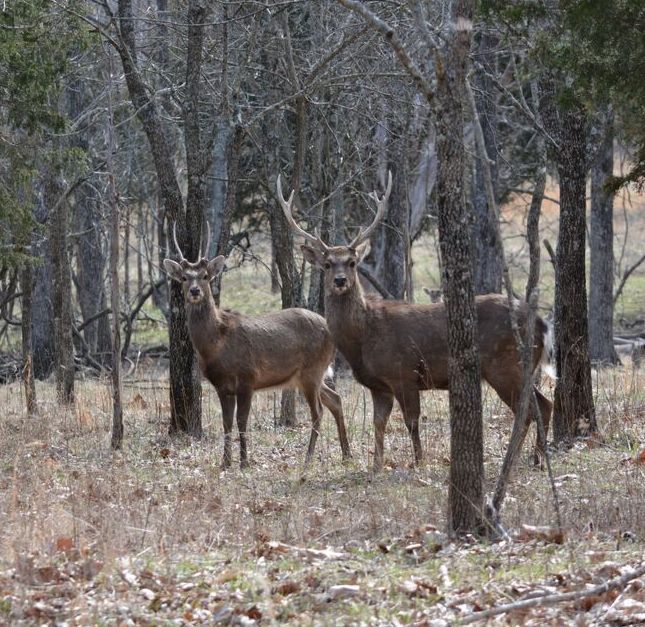 Axis Deer Packages
The Spotted deer or Axis Deer is originally from the forested areas of India, Sri Lanka and Nepal. A large male or stag will weigh in around 200 pounds.The large or dominate Stag will typically stay in the center of the herd surrounded by the females and young. You can find Axis Deer hard horned almost any month of the year, since they grow and drop their antlers based on their birthday; which can be any month of the year. Our Axis Deer Packages start at $3,695.00 up 26 inches.


Call today to book your next Deer hunt:
1-877-858-3481
Buffalo Hunts at High Adventure Ranch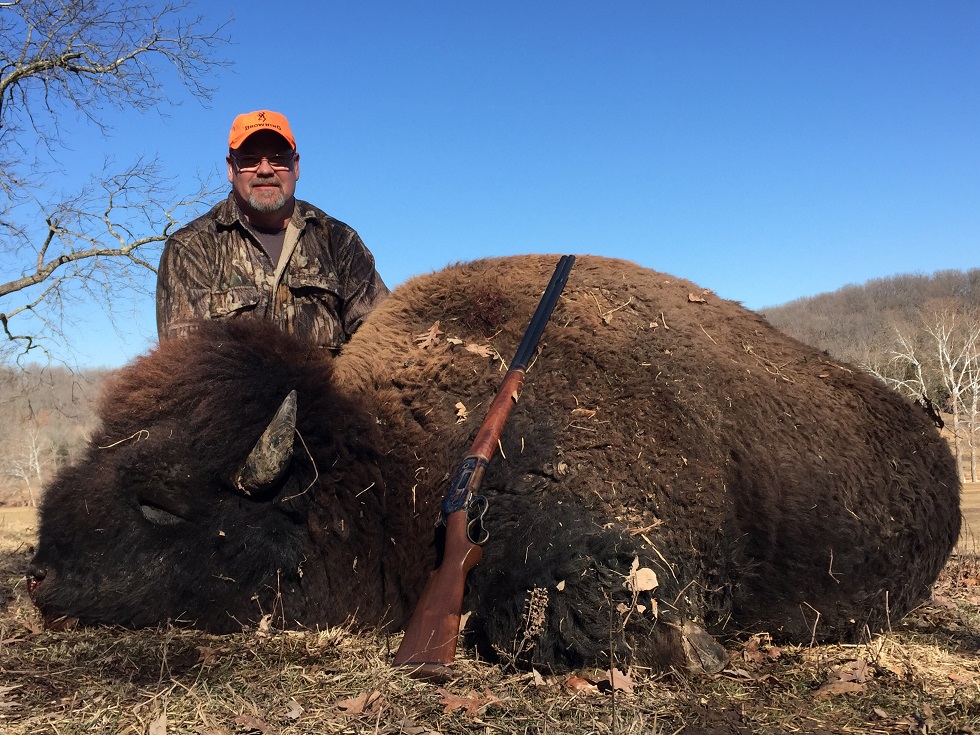 Record Book Buffalo
We hunt the Buffalo year around at the Ranch. And if you are looking to do a rug or a shoulder mount, we recommend coming during the winter months. Our 3 day 2 night packages for a 3 year old Buffalo Bull is just $3,995.00.
Don't have room in your home for a shoulder mount, how about a skull mount showing off the horns. One of our past hunters, Duayne B. sent us a picture of the skull mount he did with the assistance of a local artist who did the painting. Sure looks good!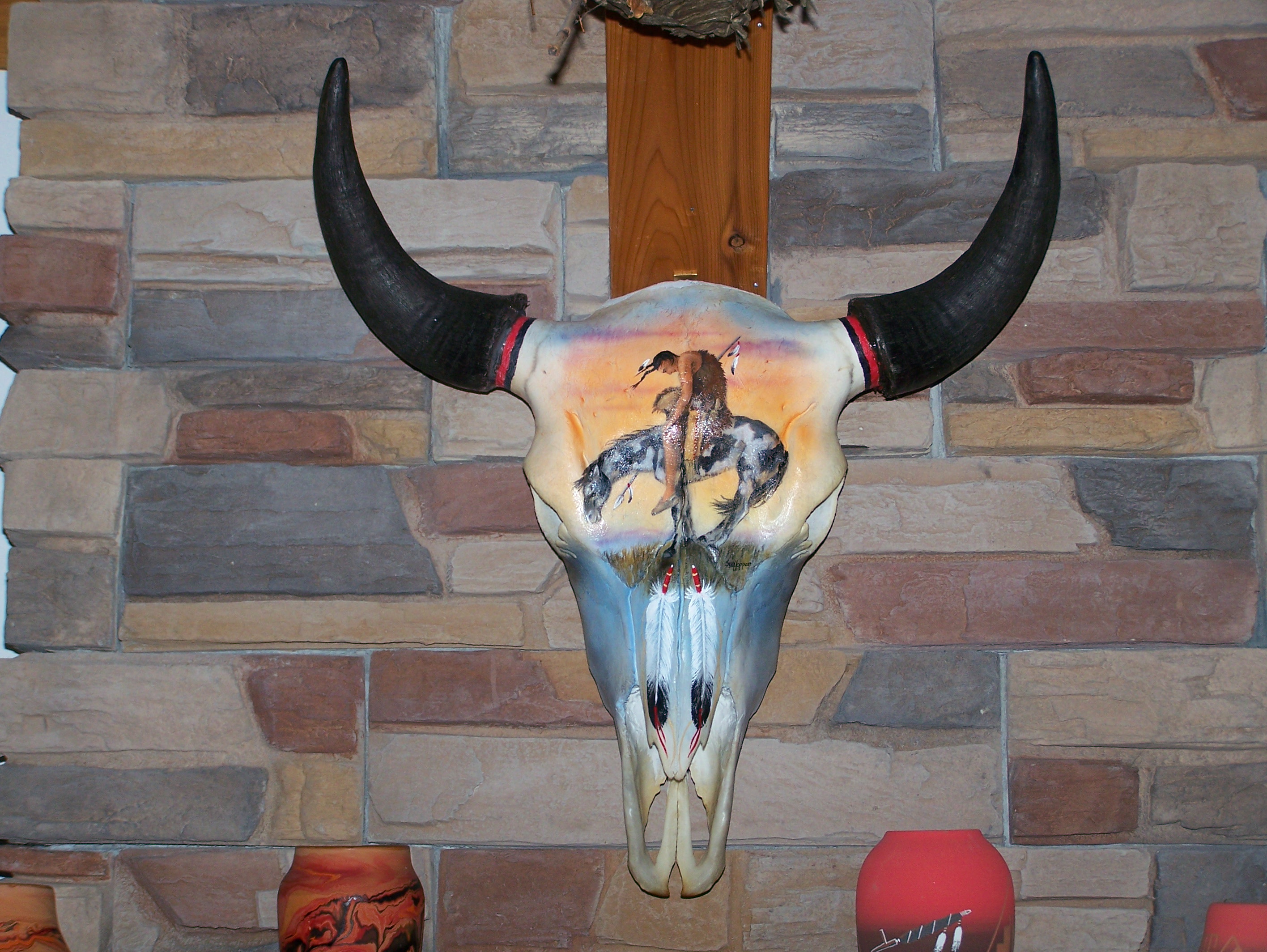 Contact us with any questions!
Toll Free at 1-877-858-3481 or 1-314-209-9800