High Adventure Ranch Newsletter - November 2013
Elk Sale!!! $250.00 off all Cow and Bull Elk packages scoring up to 340"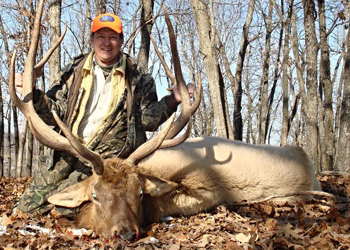 High Adventure Ranch is looking to reduce its current Elk herd NOW! Book a Cow Elk or Bull Elk scoring up to 340" by November 30, 2013 ! This special discount runs on Bull Elk hunts from December 2013 through the end of February 2014 and Cow Elk hunts from December 2013 to mid January 2014. We will take an additional $250.00 off the already discounted package price.
We still have an excellent selection of Cows, Spikes, Management Bulls, 5x5, 6x6 to 325, and 7x7 up to 340 to choose from.
Call today to take advantage of this Sale - 1-877-858-3481. This is the lowest price we have had on these Elk in years.
Click here to view our Elk website.
High Adventure Ranch 2013 Trophy Photo's
While some of you are still thinking about this Fall's hunt, many hunters have already got their Trophy at High Adventure Ranch.
1-877-858-3481
Below are just a few Trophy's taken:
| | |
| --- | --- |
| | |
| Super Gold Level Stag | Take a look at the tines on this Big Boy! 2013 Bull Elk |
| | |
| Early season Trophy Whitetail just out of velvet. 2013 Whitetail Deer | Did you know that you can hunt an Axis Buck like this year around. So if you already have a hunt booked for this Fall, why not come in the Spring? 2013 Axis Deer |
Customer Comments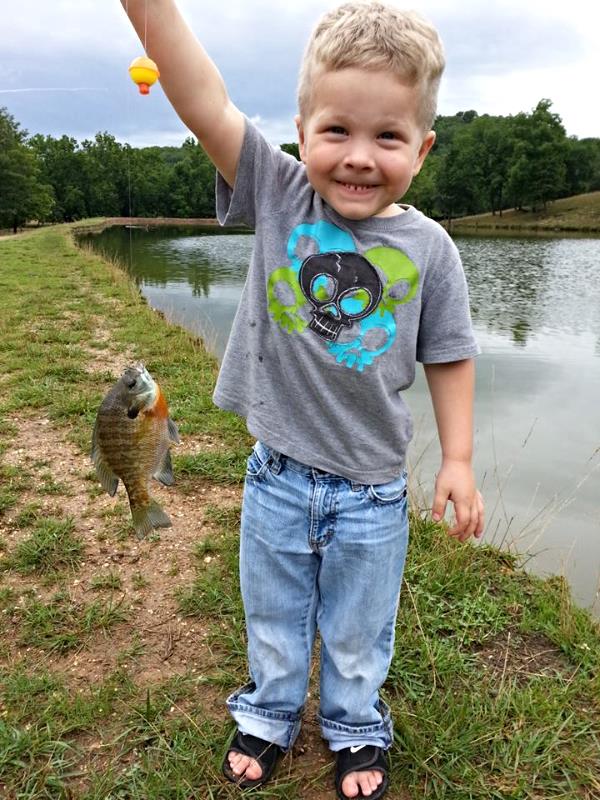 September 2013 - "Well I am writing this to tell you that I appreciate High Adventure Ranch for getting us booked on the hunt. I would really like to show our appreciation for your Ranch hands. My family had the best time and couldn't ask for anything more. We would like to give a special thanks to Justin our guide and Doretta at the dining hall. Justin was there from the minute we drove through the gate (in the rain) all the way up until we left to go home (in the rain). He was super nice and was a great help. He had the patience to work with me and my wife and son who had never killed anything. He saw to it they both got the animal they wanted and they had fun doing it. He also saw to it that we found my animal after a not so well placed shot. He made this trip work for everyone (including Daniel my little one) and for that I am grateful.
As for Doretta, she deserves an even bigger thanks. She seemed to be the first one there and the last one gone everyday. Her cooking is enough for me to come back for a second trip anytime ha ha. She was always ahead of schedule with meals and always had a good story to tell us. She answered all the questions we had for her and made sure everyone was full and happy. We met a few others at the Ranch and everyone was always nice and in a great mood. Even after the 9" of rain in a 48 hour period. We would have liked to extend our stay, but the weather was not having any of it. As for the rest of the trip, the cabins were clean and the animals were plenty. We will gladly be returning for another hunt in the near future. PS - Those hogs taste better than any store bought pork we have ever found."
Dustin D - Missouri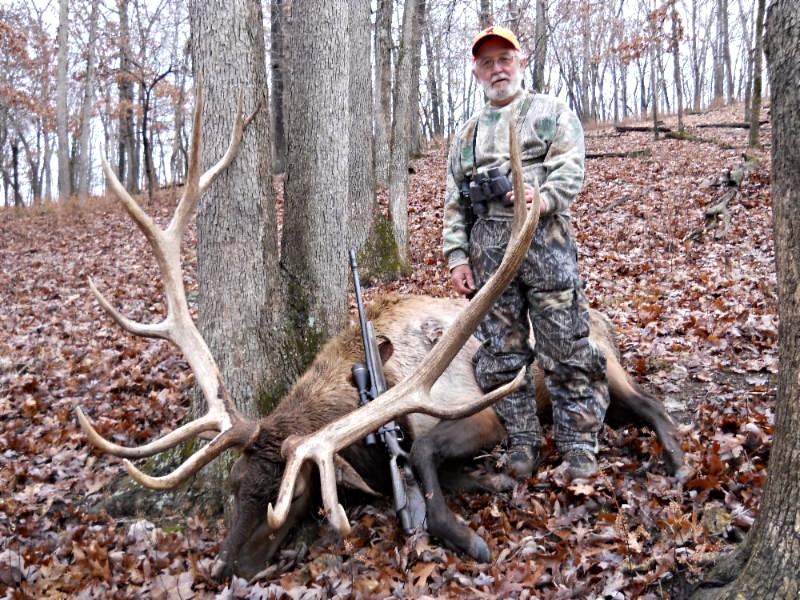 October 2013 - ""I was skeptical when I booked an Elk hunt at the High Adventure Ranch because my brother and I along with two of our friends had gone out west to Montana on a guided elk-mule deer hunt. Eight days of driving, 5 days of hunting on public land never fired a shot. That was a $46,000 lesson.
Upon arriving at High Adventure Ranch my wife and I were made to feel at home. My guide knew I was there for a trophy of a lifetime. After glassing some nice bulls we spotted this one on top of the mountain.
After a 45 minute stalk, I had a shot. What a great hunt with a great bunch of people to share it with. Thanks to all the staff at High Adventure Ranch. I would recommend this hunt to any one who really wants that trophy of a lifetime."
Stan C. North Carolina
Let us make memories for you and your family!
Call: 1-877-858-3481
To view more of our Customer Comments & Testimonials, click here
Facebook is a great place to see the latest pictures and comments of hunters that have hunted at our ranch.
Whether you have hunted with us or not, come join our Facebook page along with many other hunters!
It's simple, just click on this link below and "LIKE" our page.