High Adventure Ranch Newsletter - November 2016
Hunter Comments from this Fall
At High Adventure Ranch we value the feedback we receive from our hunter's more than anything. After all, where would we be with YOU! We've decided to dedicate this newsletter to several follow-ups we've recently received over the past month. If you would like to make some of your own memories, give us a call.

1-877-858-3481
SEPTEMBER 2016: We started out on Tammy's hunt at 10:00 am. Our guide Jeremy spotted a mixed herd of animals moving across the hillside we were glassing. He spotted a very pretty Axis Buck in the herd, so we went after it. We worked our way down the hill and setup watching the next hillside. As the animals came around Tammy waited for a clear shot on the Axis Buck. She was pretty excited and missed (I think this is what's called Buck Fever). Later we tried another stalk, but we spooked a Sika Buck. He and the herd was off running again. Jeremy said we should go back for lunch and try again in the afternoon.
After lunch we went out and tried again a few more stalks, but no shots. That same Sika Buck kept alerting the others and pushing them out of the area. Jeremy got Tammy setup ahead of the herd and when the Axis Buck was clear she shot and the buck dropped.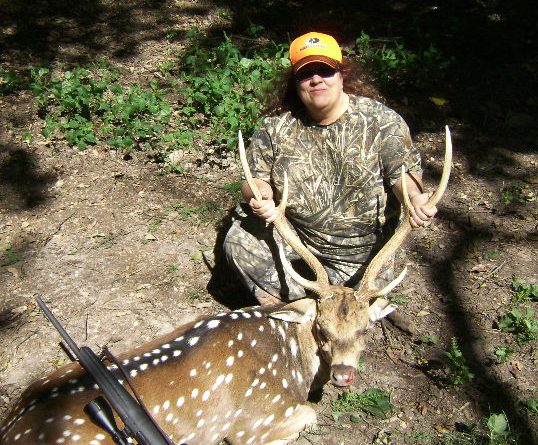 Late that afternoon, we started hunting for the Red Stag that I came in for. We seen around sixteen Stag and a ton of Hinds. Unfortunately, I did not see a Stag I was after. The following day Jeremy got me onto three Stag all in the class that I was after. I was able to drop the last one.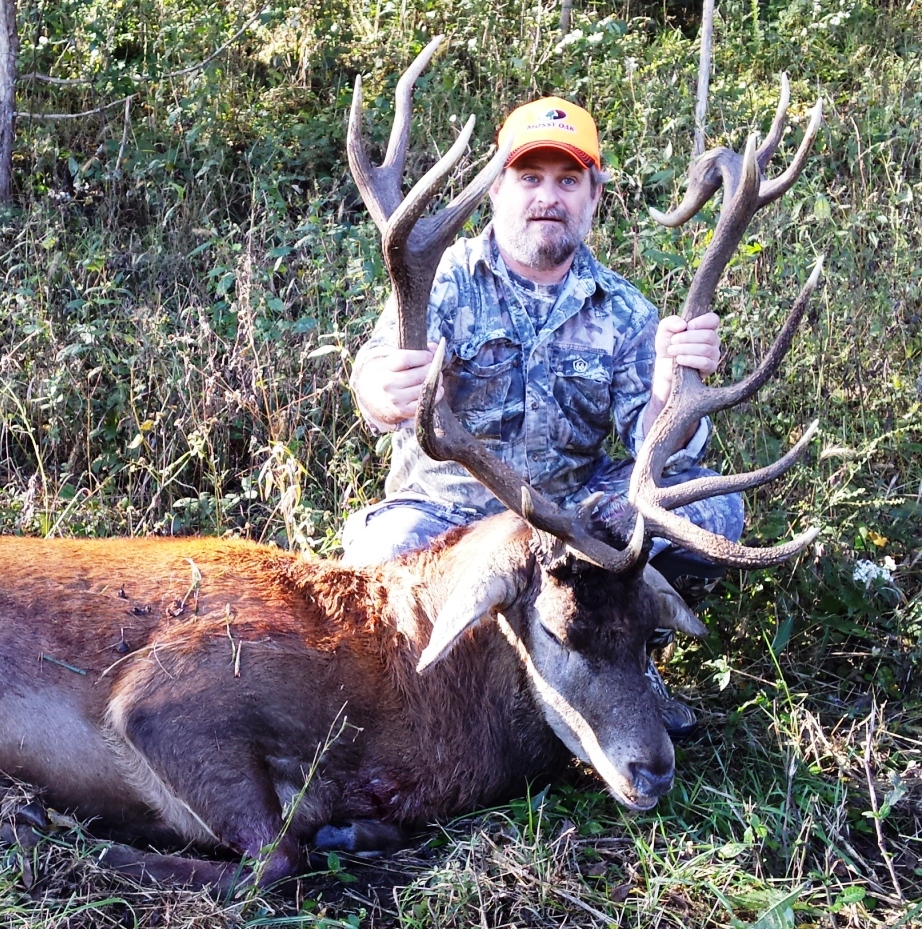 We both loved the Ranch, all the animals, and the staff was excellent. The food and the cabin we stayed in was great. I would recommend High Adventure Ranch to anyone.
Charles & Tammy - South Carolina
OCTOBER 2016: From the moment I arrived until the day I departed, it was everything I expected and more. Upon arrival I met Monty, which was an experience in itself, and that was meant in a good way. He started out by breaking the ice by joking with me right off the bat. Jeremy was my guide for the hunt. He was all business and made me feel like I was right at home. He gave me several different deer to choose from and once I decided on the deer the hunt was on. After several stalks, I was able to get a shot and took the largest deer of my life.
My hunt was tailored just for me, plus the aftercare of the deer and processing was top notch. The cabins were comfy and relaxing. Now the other experience to my hunt was Doretta's cooking. It was out of this world. I would put it up against any 5 star restaurant. From the Wild Boar biscuits & gravy to the Buffalo brisket, it was the finest that I have eaten and I have eaten a lot of good food all over the world.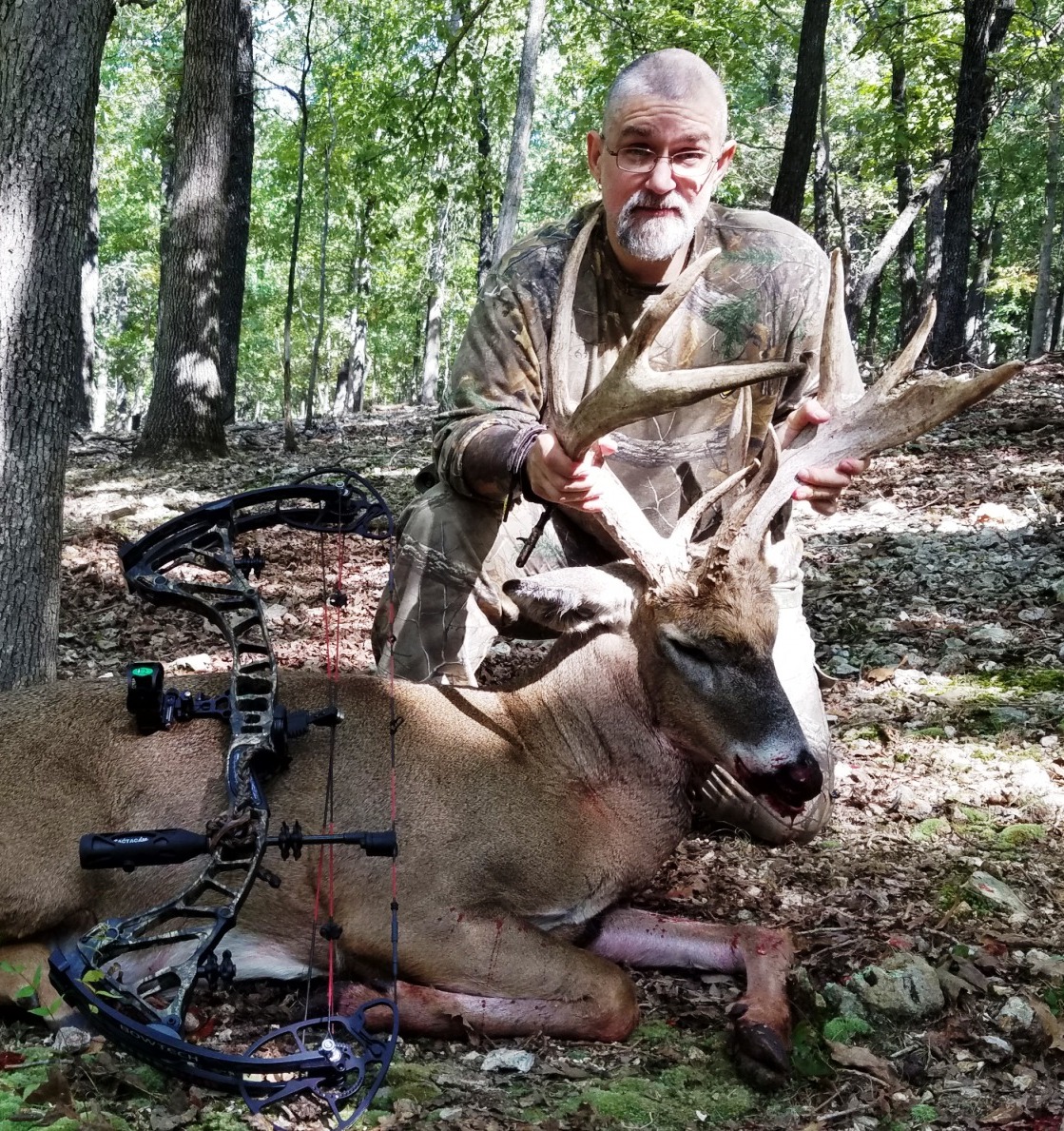 High Adventure Ranch met and exceeded all my expectations and more. I defiantly plan on making another hunting trip to the ranch in the near future in the hopes of a Bull Elk. All the staff at the ranch made me feel like a friend and not a customer.
Tom N. - Jacksonville, Florida
OCTOBER 2016: Just want to say thanks again for helping us with the Whitetail Deer hunt last weekend. The Ranch was amazing and the quality of animals was unbelievable! I went looking for a good 10 point with my wife & little girl and watched my little hunting buddy wrap her hands around this 21 point buck of a lifetime. From Travis to the very friendly ladies who could cook like Picasso painting, everyone was great. The scenery and display of wildlife was beautiful and downright unbelievable. Definitely be back next year after one of the big Elk. Good Bless.
John L. and family - Nahunta, GA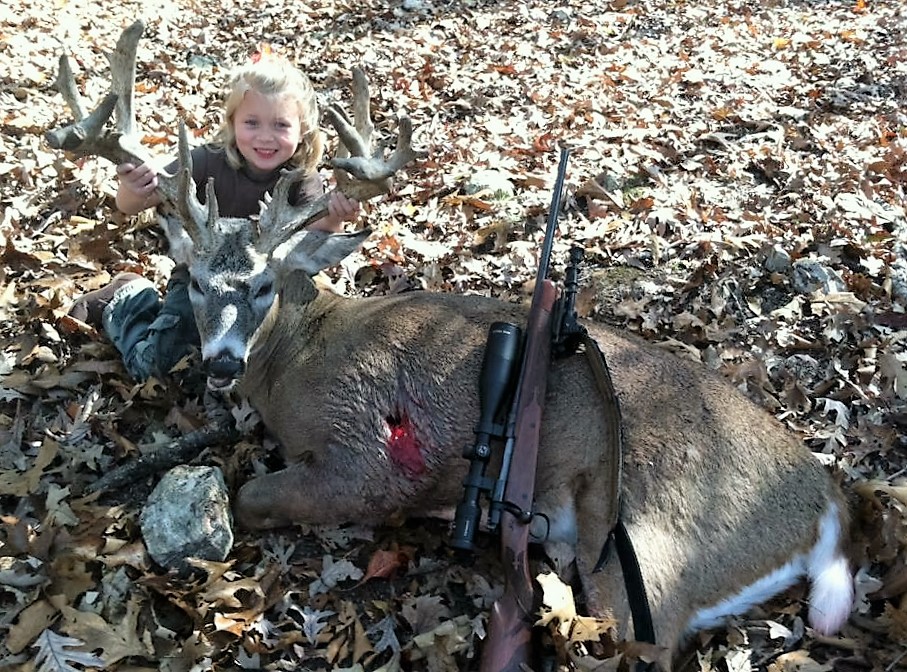 Did you get your Elk this year?
Over the past month, we've received many calls from hunters who decided to go Elk hunting out west. Most stories went like this: "Did not even see one." "Saw a few on private land." "I don't want to go another year without putting meat in the freezer."
At High Adventure Ranch we hunt the Bull Elk through the end of February and we still have many Bulls available. Luckily for you, we still have a few dates still available in November, December, and January for this season. Our dates are changing daily so give us a call today to check on available dates.
1-877-858-3481