High Adventure Ranch Newsletter - December 2013


Give the Christmas present that all hunters want!
High Adventure Ranch Gift Certificates Order Today!
Final Elk Sale!!! $250.00 off all Cows, Spikes, & Management Bulls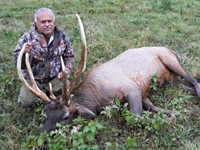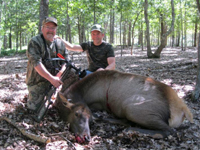 High Adventure Ranch is looking to reduce its current Elk herd NOW! We still have a few bulls left to bring the herd down to the Winter level. Don't wait, book by December 31, 2013 and hunt anytime during Dec. 2013 through the end of February 2014 and we will subtract an additional $250 from your package cost.
That brings the package price on the Management Bulls down to just: $3,345.00.
We still have a number of Management Bulls like this roaming the Ranch. So if you are trying to fill your freezer, call us now.
Call today to take advantage of this Sale. This is the lowest price we have had on these Elk in years. 1-877-858-3481
CLICK HERE to view our Elk website
Spring & Summer Hunt Packages
It's hard to believe, but 2014 is almost here. Many of you are putting away your rifles and bows and waiting for next Fall to come around again. WHY?
At High Adventure Ranch we are still hunting and have many trophies that you can hunt in the Spring and Summer. For example, have you ever thought about coming in for a Spanish Goat? Maybe a Blackbuck Antelope would look good in your game room. One of our most popular packages in the Spring and Summer is our Russian Boar Packages.
| | | |
| --- | --- | --- |
| | | |
| Spanish Goat | Blackbuck Antelope | Russian Boar |
In fact we typically book up for most weekends during this time frame. So don't wait! Call today: 1-877-858-3481
Grand Slam Bison Hunt $27,995.00
Looking for something totally different? Have you ever thought about taking an
American Bison
European (Wisent) Bison
Mountain (1/2 Woods) Bison
The range of the European Bison or Wisent once encompassed all lowlands of Europe. Like the American Bison, the Wisent Bison were almost wiped out. Today, they are raised for their meat. The Wisent has shorter hair on the neck, head and front quarters, but has a larger tail and horns as compared to the American Buffalo.
| | | |
| --- | --- | --- |
| American Bison | European (Wisent )Buffalo | Mountain (1/2 Woods) Bison |
The Mountain (Woods) Bison roam throughout Canada to Alaska. They are larger than the American Bison with the heaviest part of their body ahead of the front legs. They have darker woolier pelage than the American Bison.
If you would like more information on this unique package call. 1-877-858-3481
Customer Comments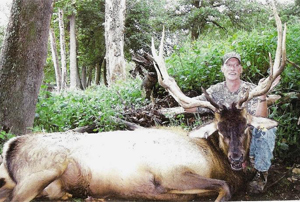 September 2013 - "I had a great time! The staff and my guide did everything they could to make my hunt successful. I would recommend High Adventure Ranch to anyone. Travis worked hard to find the Elk that I wanted and did a great job to make sure my hunt was successful.
R. Blue - Missouri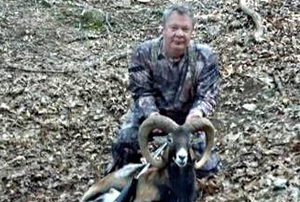 September 2013 - For those of you that think high fence hunting is too easy, go after a Whitetail, Sika, or Fallow deer and see how you like to run through trees, hills, water, etc. This is my second trip to High Adventure Ranch and my second Trophy. Can't say that about other hunting trips I went on.
L. Hangsleben - North Dakota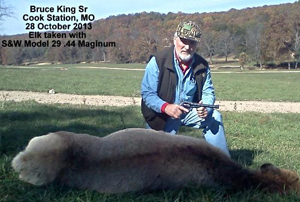 October 2013 - I just wanted to write to let you know how much I enjoyed the experience at High Adventure Ranch. Oliver, my guide was very courteous and helped me with my hunt and other information as needed. The other employees were likewise very courteous and friendly to myself and everyone I saw them interact with. The ladies in the kitchen were excellent with their culinary skills; I believe I added a few pounds. The ladies were likewise also very friendly and helped to make the experience that much better. I believe the people on site made the experience worth the price.
B. King - New York
To view more of our Customer Comments & Testimonials, click here
Facebook is a great place to see the latest pictures and comments of hunters that have hunted at our ranch.
Whether you have hunted with us or not, come join our Facebook page along with many other hunters!
It's simple, just click on this link below and "LIKE" our page.